Westchester and Fairfield County Home Inspection Professional
W
hen you choose a Home Inspection Company, you are trusting them to provide you with an accurate, honest, and thorough assessment of your property, upon which you will base a very important decision.
Inspect a Home, Ltd.
has been conducting quality home inspections that you can rely on since 1996. We always represent your interests by remaining unbiased and objective so that you can make your purchase decision based on facts.
At Inspect A Home, Ltd, we have helped thousands of people just like you make informed decisions for over two decades. We invite you to read more About Us to see how we offer you extensive professional experience with respective dedication to the Inspection and Construction Industries. Feel free to call or email us with any service and product questions you may have.
We pride ourselves in presenting our clients with home inspection reports that are thorough and detailed, while being user-friendly at the same time. Each home inspection report is easily accessed through your desktop computer or mobile device and includes expandable annotated photographs depicting the finer details of the findings.
Our clients enjoy the ease and convenience of the Create Request List feature included in each report. Once your report is prepared, we will supply you with a user name and password to retrieve your report. If you choose, from here you can develop your own list of deficiencies with pictures, whereby you can even apply a cost or value to identified issues. This can be done simultaneously with your attorney or realtor right online. Once created, you can email or save this project list right to your computer. If you choose this feature, navigate to the Create Request List Bar above (CRL) to learn more about pertinent findings for an addendum project list. The CRL simplifies the inspection report into a concise list that aids in clear communication between all parties.
Does your house look like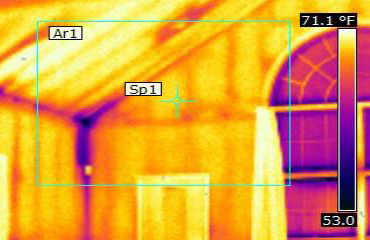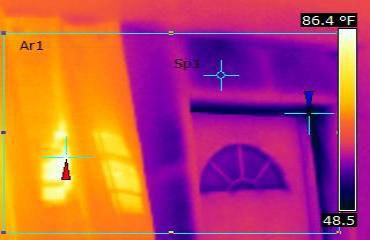 Ask about how adding Infrared Thermal Imaging can help you get the most complete inspection
Inspect A Home is licensed to conduct a vast array of inspection services , including residential, commercial and a variety of specialty inspections in New York and Connecticut including New York's Westchester, Putnam, Dutchess, Rockland, and Orange Counties, the New York City Boroughs, and Connecticut's Fairfield, Litchfield and New Haven Counties.
Conduct your due diligence and protect yourself with inspection services from Inspect A Home, Ltd. Click here to request an appointment today!