Inspect A Home Inspection Services
Inspect A Home offers a variety of Inspection Services licensed in New York and Connecticut as well as additional Specialty Services. Our top priority is to help you to make informed decisions when you are in the midst of a real estate transaction, just like we have for thousands of clients in New York & Connecticut for over twenty years.
General Home Inspection
Our Home Inspection review includes the following but is not limited to:
Decks, Balconies, and Porches
Exterior Drainage
Driveways
Grading
Seawalls
Stairs
Foundations
Superstructures
Roofs
Siding
Plumbing and HVAC
Kitchens
Electrical Systems
Insulation
Interior Walls, Floors, and Ceilings
General Finishes
Offices
Fireplaces
Laundry Areas
Attics
Garage Doors
Fireplaces
Sidewalks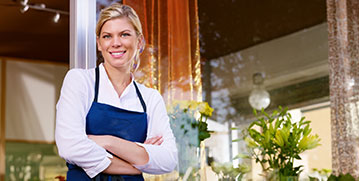 Commercial Building Inspection
Inspect A Home is licensed in New York and Connecticut to conduct Inspection Services for Commercial Properties, from warehouses, to retail and restaurants, to commercial multi-family residential buildings. With unprecedented experience not only inspecting commercial structures but also designing and building them, Inspect A Home offers the most comprehensive and knowledgeable Commercial Inspection that the industry has to offer.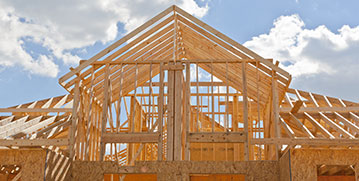 New Construction Inspections
When having a new construction project is built, it is a wise idea to bring in a third party inspection auditor to analyze components of the structure which will be inaccessible one the project is complete. Bring in Inspect A Home during three critical phases of the construction: Pre-Concrete Pour, Pre-Drywall, and Pre-Builder's Final Walk-Through. Having an experienced professional looking out for your best interest will save you potential headaches in the long-run.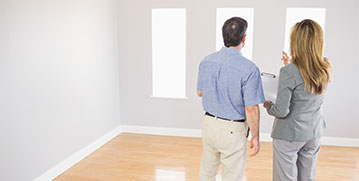 Pre-Listing Inspections
Before placing your home on the real estate market, you want to be sure of the exact condition so that no surprises are discovered during the Buyer's Inspection. Being aware of and addressing any issues with the property while getting it ready to sell while make for a smooth future transaction.

Thermal Infrared Analysis
Being certified in Thermal Infrared Technologies, it alerts us to the presence of moisture and insulation deficiencies. It is the best way to identify issues within a building that are not visible to the naked eye. Ask us about adding Thermal Imaging to your inspection.

Termite Review
If termites exist in your home, your structural integrity can be at risk. Ask us about this review when ordering your Home Inspection.

Asbestos Testing
Asbestos used to be very common in building materials and is now known to cause illnesses such as cancer. Protect the health of your family by having your home tested for asbestos today.

Construction Management
With decades of experience managing construction projects, Inspect A Home offers Construction Management Services in addition to home and building inspections.

Property Management Services
There is no one more qualified to manage your rental property than Inspect A Home. Contact us to inquire about our Property Management Services and gain peace of mind that your property is in expert hands.

Mold Testing
Mold is hazardous for your health and can make living in your home very uncomfortable. Inspect A Home focuses on discovering not only the existence of mold, but honing in on its source. That way you can not only take mitigation measure but also prevent it from returning.

Wetlands and Drainage
It is important to consider existing wetlands when purchasing a property and to know what implications they will have on drainage. We offer extensive knowledge in this area and have built in and studied wetland characteristics for many years. We can help you identify wetlands and how it can affect your property if not controlled properly.

Radon Testing
Most inspection companies will only test the air in your home for Radon, but did you know that it can be in your water as well? Radon is a dangerous chemical known to cause cancer, and you are putting your family's health at risk by overlooking it. Choose Inspect A Home to conduct a comprehensive Radon screening of your home's air and water.

Video/Telephone Consulting
Inspect A Home offers their expert consulting services, even if you are not in our area of service, over a phone or video call. We want to help you make the best decisions, no matter where you are located.

Septic Test (Non-Invasive and Invasive)
It is recommended that a septic system is inspected once a year, and it is important for a seller to understand its condition when a home is put on the market. Replacing a septic system is exorbitantly expensive, so keeping up with its maintenance will save you lots of money and trouble down the road. Contact us to discuss our invasive and non-invasive options.

Environmental Phases
Inspect A Home conducts Environmental Phase I Inspections that examine current and previous uses of a property to search for potential soil contamination and chemical residues. Phase I is a documented visual building inspection, interviews with respective authorities, owners and tenants as well as the research and interpretation of federal and other database information. Phase II will address findings or questions raised in the Phase I report with physical samplings and testing, Phase III includes feasibility studies for remedial plans of action.

Water Analysis
The quality of drinking water varies greatly from place to place, and it is impossible to be sure what is in your water without a water analysis. Well testing laws in Westchester County also requires the seller to test their well based on a Westchester County Testing Profile for the sale of the home. Call us with any questions that you may have or to order a water test.
Whether you are looking for building inspection services that will save you money and trouble, a testing service that will protect your health, or construction and property management, Inspect A Home is your one stop shop. Contact us today to schedule an appointment!